The founders of Coborn's, Inc. have always believed that everyone shares responsibility for the health of his or her community. That belief is still embedded in Coborn's culture today and we are reminded of that importance through one of our company's core values; Community Giving: We strengthen our communities through strategic partnerships, financial investment and meaningful volunteerism. In addition, the Coborn Family Foundation supports charitable organizations benefiting children, health care, education and other charitable purposes within the communities it serves.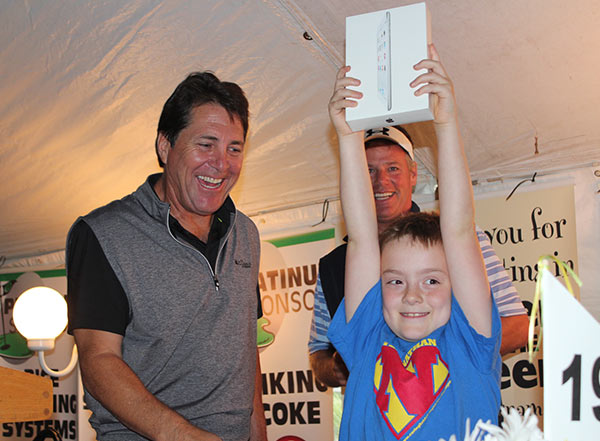 Chris Coborn, Greg Kurr and childhood cancer ambassador representing CentraCare and the Coborn Cancer Center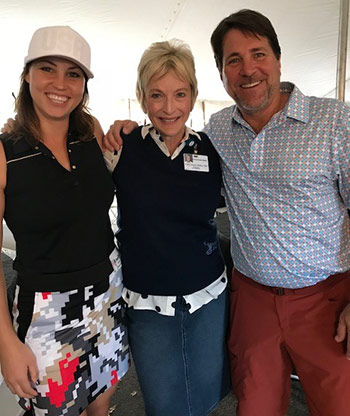 Emily Coborn, Dr. Cindy Melloy and Chris Coborn
In January 2002, Chris Coborn, Chairman, President and CEO, Coborn's Inc., and Greg Kurr, Corporate Vice President of Sales, Kemps, wanted to do more for the people of Minnesota, specifically children in Central Minnesota. The First Annual "Grocers on the Green, Chip'n in for Kids Cancer" was held on September 16, 2002, at the St. Cloud Country Club, in St. Cloud, Minnesota.
Today, the tournament provides even more support to more important causes in our communities. Through the oversight of the Coborn Family Foundation, tournament proceeds will benefit local causes in the communities we operate.